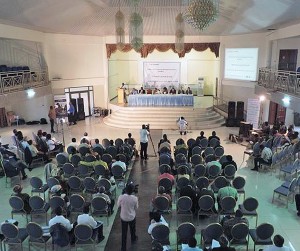 Acting USAID/Ghana mission director, Ghana's fisheries minister, local chiefs, regional ministers, members of Parliament, stakeholders and representatives of fishing communities in the Central and Western Regions of Ghana gathered April 28 for the official launch of the USAID/Ghana Sustainable Fisheries Management Project (SFMP)
The event in Takoradi, Ghana, officially kicked off the five-year, $24 million USAID-funded project. CRC leads a consortium of local and international partners in the project implementation. SFMP Chief of Party Brian Crawford received much praise from acting USAID Mission Director Andrew Kara, the honorable Minister Sherry Ayittey of Ghana's Ministry of Fisheries and Aquaculture Development and other officials and fisheries sector stakeholders in attendance.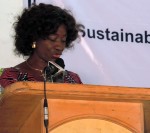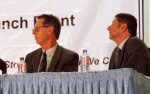 CRC Director Anton Post was in attendance and introduced URI President David M. Dooley, who stressed the SFMP project's importance in a videotaped address. The project team also published an issue brief on the crisis facing Ghana's small pelagic fishery as part of launch activities.
The event featured performances by Ghanaian dancers and drummers and a skit highlighting the role women can play in preventing fishermen from catching undersized, juvenile fish.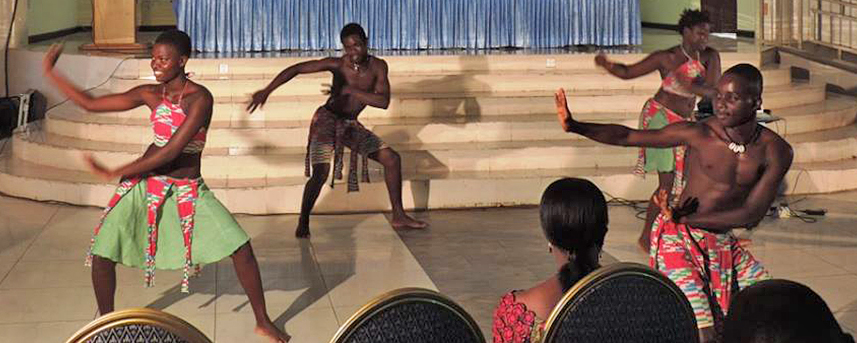 Judged from the buzz in media outlets that ensued, the launch event was a tremendous success. Post said that the event created a strong sense of excitement and commitment among all participants.
Some of the local coverage generated:
http://www.ghanaweb.com/GhanaHomePage/NewsArchive/artikel.php?ID=356409&channel=A3
http://www.modernghana.com/news/614378/1/fisheries-management-project-launched.html
https://www.facebook.com/FoNGhana
https://www.facebook.com/FoNGhana/photos/pb.640547259353402.-2207520000.1430417328./863100237098102/?type=1&theater