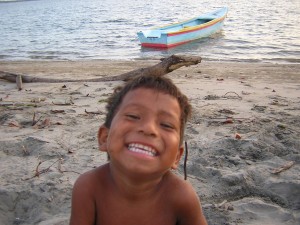 CRC has been working in Latin America and the Caribbean regions (LAC) for decades to help develop a wide variety of successful projects in response to critical needs for coastal ecosystems.
In Ecuador, an integrated coastal management program addresses the rapid expansion of shrimp aquaculture, loss of mangroves, water pollution, estuary management, coastal hazards and shore development.
In Nicaragua, capacity building within a regional program to improve coastal management, marine protected area (MPA) management, best practices on mariculture development, as well as improving livelihoods are all incorporated in regional efforts in Central America and through a network of LAC professionals.
In Mexico, rapid tourism development along the Caribbean coast sparked the creation of an MPA in southern Quintana Roo and the development of best practices, two hallmarks of "Conserving Critical Coastal Ecosystems in Mexico."
In Mexico, the management of intensively used estuaries such as the Bahia Santa Maria in Sinaloa State addresses mariculture management and livelihoods for local groups.
In the Gulf of California, local groups of concerned citizens were introduced to tools for better marina practices.
In the Dominican Republic and in the Yucatan Peninsula of Mexico, projects to address the challenges of assuring fresh water for productive estuaries have been featured.