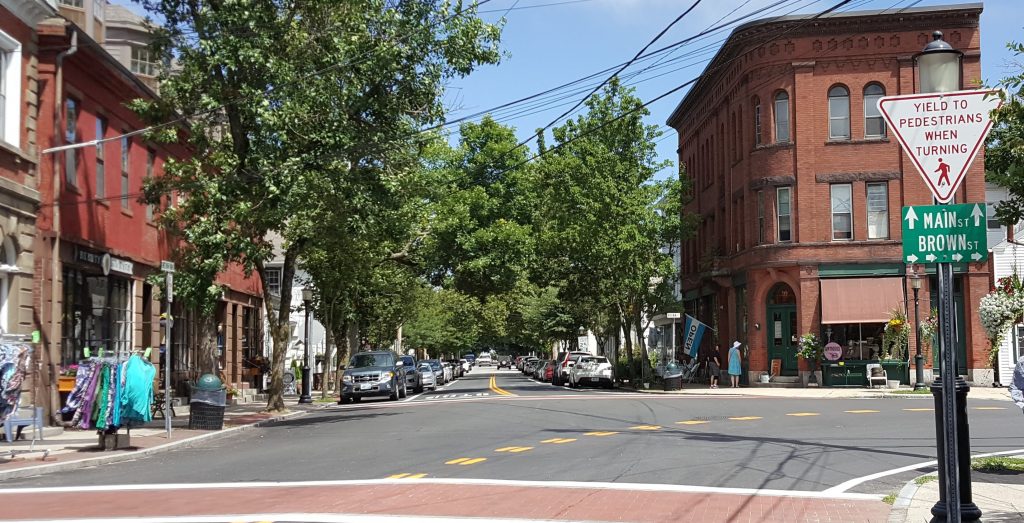 Giving Business an Adaptation Boost: With the threat of stronger storms
and sea level rise, a key concern is making sure business — one sector
of coastal communities — keeps its head above water. CRC continues its
efforts to provide targeted technical assistance to the private sector
statewide, educating them about chief climate change threats, and
building their confidence to work with tools enabling them to step
forward on their own in protecting people and assets. A domestic
project, "Risk Reduction for Small Business Resiliency," is supporting a
CRC team effort, with Pam Rubinoff as the lead, to develop a series of
industry focused manuals — marinas are an example of the kinds of
businesses represented — that will provide companies with step-by-step
guidance for preparing game plans that make them able to withstand the
flooding and other threats posed by storms and strong sea level rise.
The project is led by RPS, a global planning corporation, which holds
that the guides and "our approach will allow small businesses to emerge
as leaders in climate preparedness by maximizing opportunities and
minimizing risks." Through other programs supported in the CRC
portfolio, Pam and the "CR," or Coastal Resiliency, team also spent the
fall stocking the resiliency toolbox — an expanded PREP RI (Providing
Resilience Education for Planning Preparedness in Rhode Island)
initiative, for example, as well as the completed Rhode Island Shoreline
Change Special Area Management Plan (Beach SAMP) documents — so
businesses as well as public and community sectors can continue their
adaptation efforts.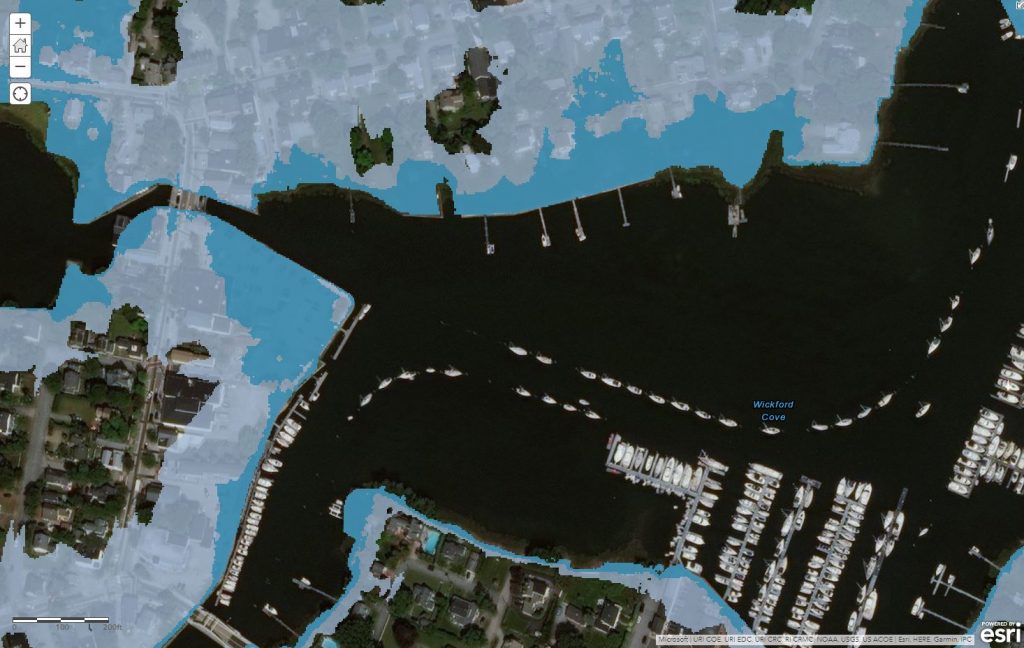 The STORMTOOLS map above shows flooding zones in downtown Wickford, RI — the white represents 3 ft. of sea level rise, while the turquoise is 7 ft of rise.  The photo at the top of the story was taken at the intersection in the NW corner of the map..