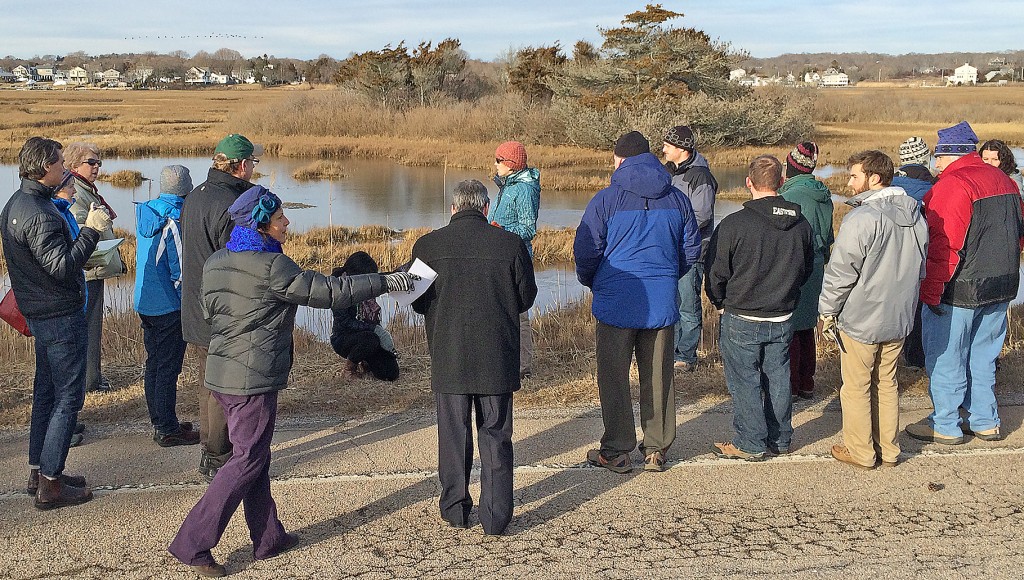 The U.S. Environmental Protection Agency's New England Region Administrator Curt Spaulding and several of his colleagues spent two days this week touring Rhode Island to see the firsthand effects of climate change and sea level rise and to learn what municipalities, the state, URI and local organizations are doing about them. CRC and Rhode Island Sea Grant, who have collaborated with partners to address these issues, hosted the tour.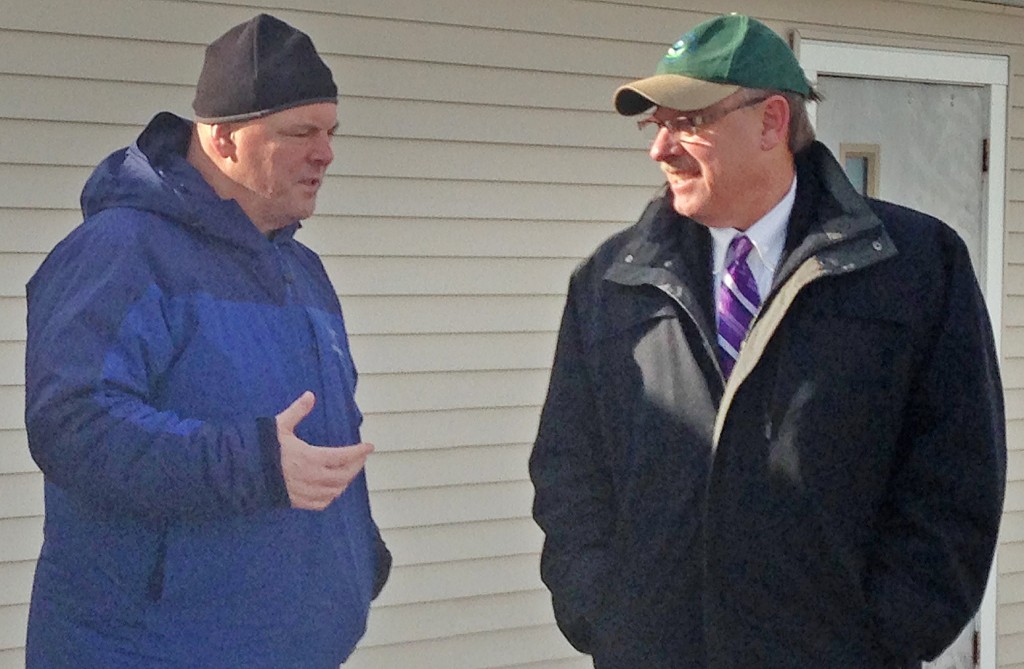 Spaulding and his colleagues saw vivid impacts of increasingly frequent and intense storms Thursday when touring the Misquamicut section of Westerly, which was hit hard by Superstorm Sandy in 2012. Since then some shoreline homes have been elevated or moved, and some businesses have chosen to scale back.
CRC and its partners were able to share how the state's tools for taming the impacts of climate change can be applied in other New England locations, such as improving coastal management policy and planning tools to better address flooding and erosion from climate change and seal level rise. Examples include the Sea Level Affecting Marshes Model (SLAMM) for predicting changes in coastal wetlands and StormTools, which gives users interactive, detailed maps that illustrate sea level rise and storm surge flooding scenarios.
News reports on the visit were featured on Rhode Island Public Radio and in The Providence Journal.