A study tour was organized by the USAID/COMFISH Plus project from April 28 to May 4, 2018 in collaboration with USAID/Senegal, USAID/Washington and other U.S. Government agencies. The delegation visited Rhode Island and Washington DC, and shared experiences on the management of fisheries resources, including strategies to address illegal, unreported and unregulated fishing (IUU) and to identify avenues for collaboration with US institutions working in the same field, including NOAA, USCG, the State Department and the Stimson Center. The delegation was led by the Minister of Fisheries and Maritime Economy (MPEM), and included the Director of Fisheries Protection and Surveillance (DPSP), the Director of Fisheries Processing Industries (DITP), the Coordinator of the Research and Planning Unit (CEP) of the MPEM, the Head of the Inspection and Control Division of the DPSP and USAID/Senegal.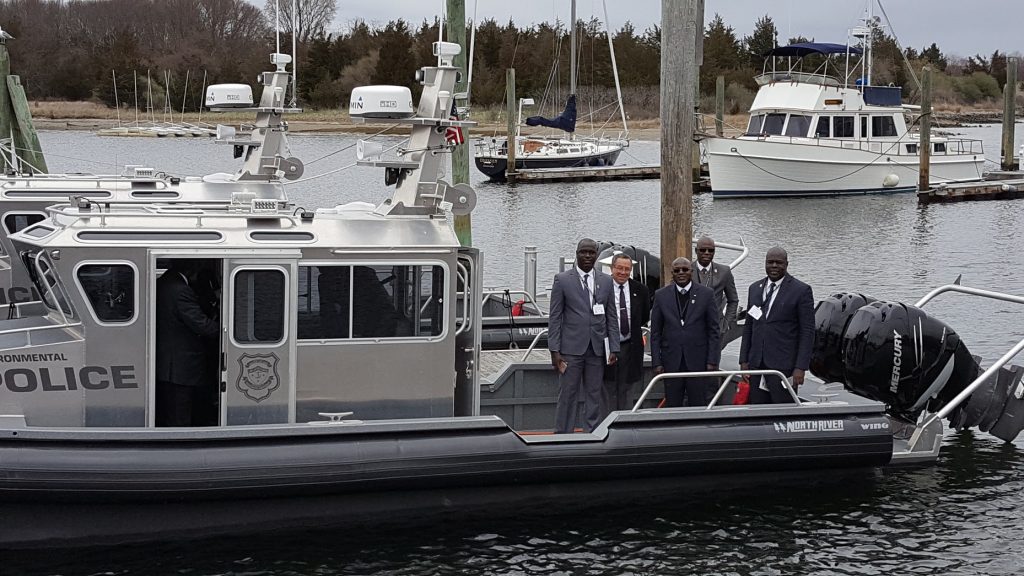 The visit provided a number of key lessons in addressing IUU fishing:
The importance of coordination and information exchange between national and regional institutions;
Mutual understanding of the management and surveillance system for an improved grasp of the roles and responsibilities of the different structures involved;
Sharing of visions and issues of IUU fishing;
The importance of research and scientific input to decision-making;
The importance of the ecosystem approach with a broad coordination of the institutions involved in the management of maritime and territorial issues;
The importance of statistical data (fishing effort, catches) in the management policy governing the stocks and fisheries;
The importance of traceability of fishery products.