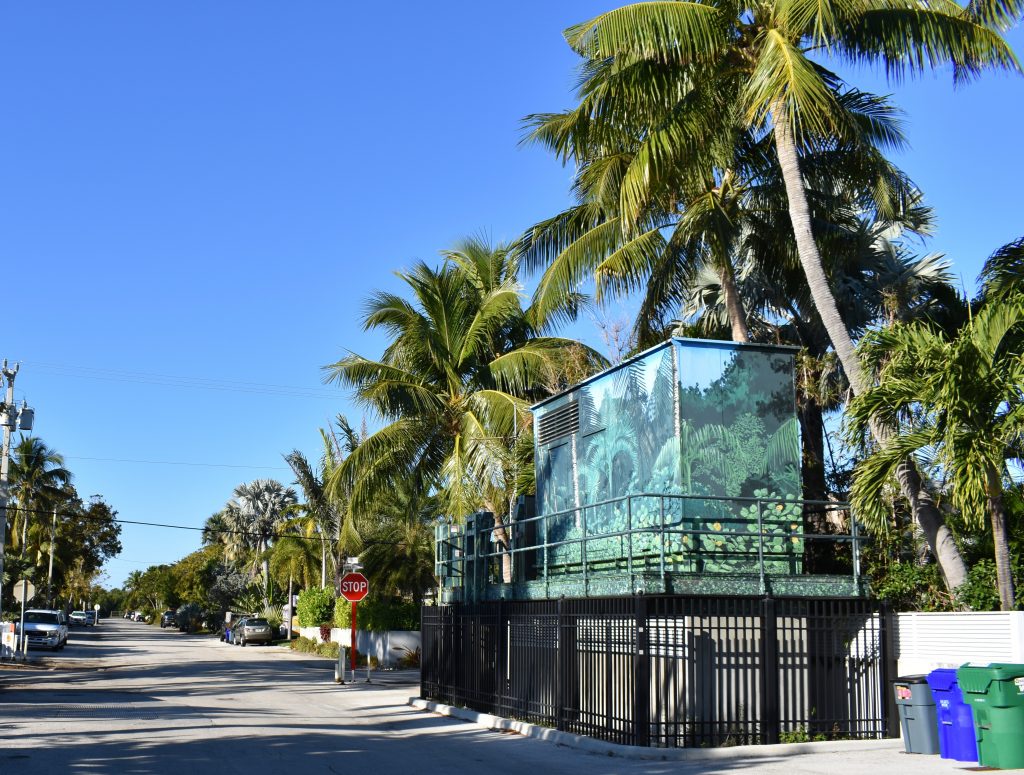 For CRC's Teresa Crean, who specializes in coastal resiliency planning, making sure coastal places can learn from one another about how to adapt to rising water, be it from strong storms or sea level rise, is part and parcel of her work.
And portions of Florida, for instance, have much to offer Rhode Island in terms of lessons learned, says Crean, recently returned from a study tour of two front line coastal communities — Fort Lauderdale, Miami and Key West. "When you see how overtly these places are weaving very practical adaptation practices into daily community management, it is striking to see," says Crean. "We talk about these practices here, but they're doing them – and they're doing them because they have to in order to key the water at bay."
There are the pictures of the tide gates on storm drains, the elevated electrical systems that power sewage pump out (photo above), and the buildings designed to allow floodwater to pass through their lower levels without hindering life above. These are communities where water management infrastructure is so prevalent, that it serves as a platform for public art installations. "Beautiful, right?" marvels Crean, pointing out the glittery mosaic masking the bland metal face of an elevated utility box (photo below).
Palm trees aside, these locales share much with Rhode Island, and other coastal places, as they all face the challenges of life on a changing coastline. "We can learn from Florida's adaptation experience, especially as they are actively engaged in it now, says Crean, who also recently undertook a resiliency study effort of coastal communities in Maine. "We can collectively engage in understanding what is working, and in transferring lessons learned to coastal communities now ramping up their resiliency activity."
See more of the work that Crean and the CRC Coastal Resiliency team are involved with at https://www.crc.uri.edu/projects_page/communities-resilience/ and http://prep-ri.seagrant.gso.uri.edu/