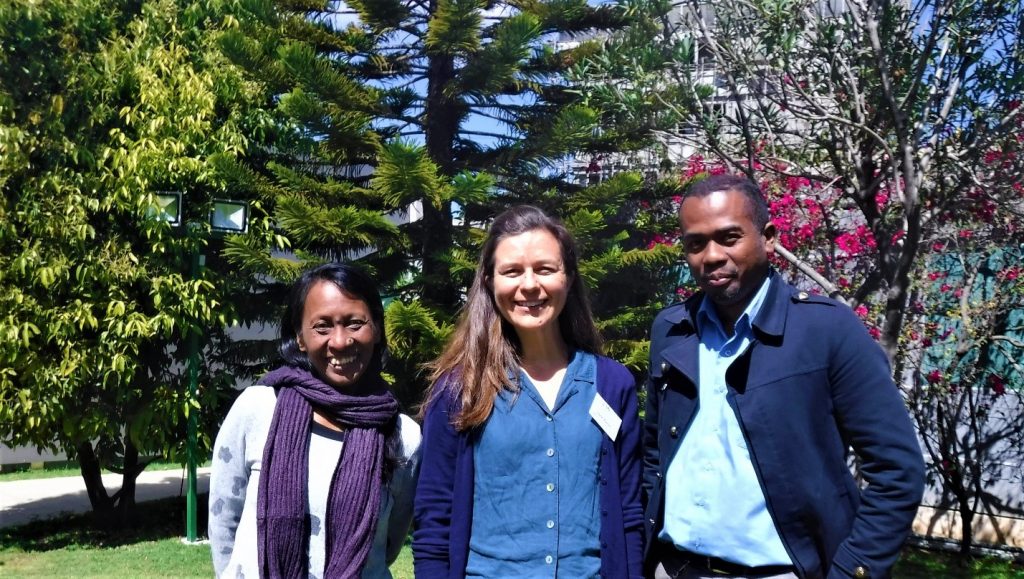 In August, CRC experts left the shores of southern Rhode Island to participate in simultaneous workshops for the startup of two exciting new projects in the Philippines and Madagascar. In both cases, the sessions were moderated by experts from a USAID-funded project called Measuring Impact with a focus on biodiversity program cycles, learning, adaptive management and measuring project impact. In a new step for USAID-funded projects, the Agency requires country-specific assessments and project theories of change to be drafted during the proposal phase and refined after the projects are awarded, ensuring that projects adopt an adaptive management approach where the project design is a direct response to the current situation on the ground.
The collaborative working sessions in Manila (Philippines) and Antananarivo (Madagascar) were on the methods of the open standards for the practice of conservation and kicked off with reviews of USAID policies and ongoing national activities. They then quickly moved into the updating of situational models, which are graphical representations of the project problem analysis or context.  These situational models are first defined, in the case of biodiversity-funded projects, by identifying the biodiversity program scope either geographic or thematic and the biodiversity focal interests therein (for example, mangrove forest cover and ecosystems in Mamabaie).  Then direct threats to these biodiversity elements are identified, either a human action or unsustainable use (such as mangrove wood harvesting for fuel, charcoal and timber). Complementary components to this model include human well-being interests of the project and the ecosystem services that connect these human concerns to biodiversity (e.g., mangroves provide regulating ecosystem services in the form of resilience to natural disasters).
The situational models were used as the basis for developing results chains, which connect strategic approaches to threat reduction results through a set of results and actions. Together, these results chains compose the theory of change of each project and are used to define the life of project work plan.
In the Philippines, CRC is leading the USAID Fish Right Program with local partners. The Fish Right Program takes a comprehensive approach to marine biodiversity conservation through improved management of fisheries, mangroves, and other coastal resources to increase the resilience and improve the livelihoods of fisheries households living in the 39 municipalities that fall within the Calamianes, Southern Negros and Visayan Seas marine key biodiversity areas.
In Madagascar, CRC is a member of the consortium led by the nonprofit international development organization Pact on the USAID Hay Tao Project which, in cooperation with the USAID Mikajy project, composes the USAID/Madagascar Conservation and Communities Project with the goal of conserving biodiversity and sustainably managing natural resources while reinforcing the resilience of local communities.  CRC's contribution focuses on improving conditions, at the national level, for managing the conservation of marine biodiversity, primarily through collaboration with the relevant ministries in spatial planning and the development of an online database with relevant management tools.