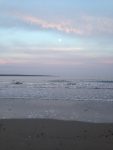 We are gathering stories from people about their perspectives of Narragansett Bay; these stories will be shared widely through "Voices of Narragansett Bay," an online "storymap" tool.
Instructions:
Please record  your answers to these questions and email the files (audio or video; if you do audio, send us a picture of yourself, too) to: narrbayinitiative@etal.uri.edu
QUESTIONS FOR YOU TO ANSWER VIA RECORDING: 
Your name?
Your age?
How do you use Narragansett Bay?
What is your favorite place on the Bay?
What is your definition of a healthy or resilient Narragansett Bay?
THANK YOU AND HAVE FUN!
Voices of Narragansett Bay Storymap