CRC recently received the great news that a new USAID project in Madagascar has been given the green light.
The project, titled Hay Tao (or "know-how" in Malagasy), will focus on natural resource management and involve several partners, including the World Resources Institute and Blue Ventures, with whom CRC currently collaborates in Madagascar on capacity development for managers of locally managed marine areas.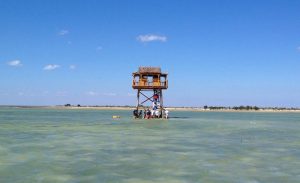 Hay Tao's lead is Pact, a nonprofit international development organization that works around the world to improve the lives of those challenged by poverty and marginalization. CRC will lead the efforts that focus on coastal communities and marine protected areas. This project will draw on the Center's more than two decades of similar experience in the Western Indian Ocean region.
The project announcement was made on World Wildlife Day.  According to USAID: "Hay Tao is the largest U.S. environmental investment in Madagascar in nearly a decade and represents the U.S. government's strong commitment to preserving Madagascar's unique environmental heritage." The press release from USAID continues: "Hay Tao, a five-year activity valued at $23 million USD, will be one of two major activities under a Conservation and Communities Project (CCP) operated by USAID. CCP will focus on strengthening and empowering local communities to lead the way on managing nearby natural resources 'from reefs to rainforests to regulators.'"