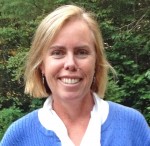 Jennifer McCann, director of the U.S. Coastal Program at CRC and extension director for Rhode Island Sea Grant, will take part in a live chat about ocean planning on Tuesday, March 8 at 1 p.m.
The chat focuses on a new series of video interviews, "Insights from Leaders: Practical Solutions on Ocean Planning," that were captured at URI GSO last October at the 2015 International Marine Spatial Planning Symposium: Sharing Practical Solutions/14th Annual Ronald C. Baird Sea Grant Science Symposium, which was sponsored by CRC and Sea Grant.
Greenfire Productions produced the film project. To join the chat, email OpenChannels Project Manager, Nick Wehner.