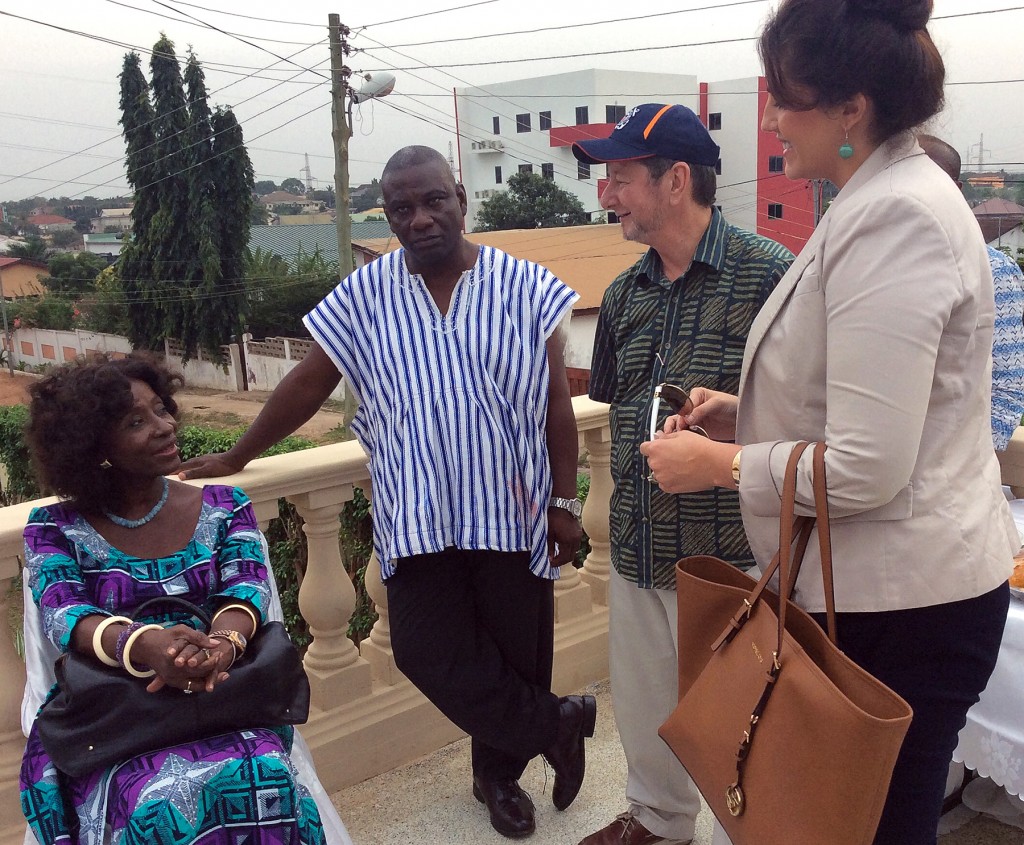 More than 40 members from the nine local and international partners implementing the USAID/Ghana Sustainable Fisheries Management Project (SFMP) were joined by USAID and Government of Ghana officials at a retreat in Accra, Ghana, Feb. 25 and 26 that combined fruitful discussions, technical presentations, role-playing and sharing of knowledge and expertise.
Ghana's Minister of Fisheries and Aquaculture Development, Hanny-Sherry Ayitey, and other ministry officials attended a reception at SFMP's Accra office following the retreat.
CRC is the lead implementer of the project, and the center's Brian Crawford and Najih Lazar have relocated to Ghana as SFMP's chief of party and national fisheries manager, respectively.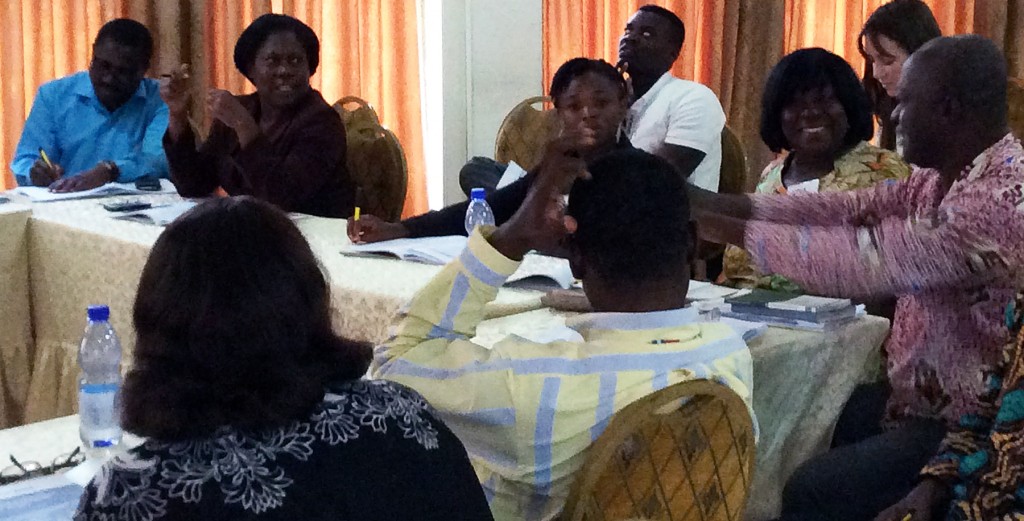 Objectives of the meetings were to understand better the marine fisheries context and other donor projects supporting Ghana's sustainable fisheries efforts, to foster teamwork and activity execution and to understand policies, procedures and requirements of the five-year project. SFMP's main objective is to rebuild Ghana's collapsing fisheries stocks, with an initial focus on small pelagics—a key food and protein source throughout the region that is critical to Ghana's food security. In this way, SFMP contributes to USAID/Feed the Future, the U.S. government's global hunger and food security initiative.
Officials and participants acknowledged that the team has a demanding and large task before it, with difficult decisions and measures ahead. Officials and project leaders stressed that coordination and cooperation are integral to project success, particularly given the number of partners and activities. Key SFMP activities include improving legal conditions for implementing fisheries co-management, use rights and effort-reduction strategies; enhancing information systems and science-based decision-making and increasing public support and political will needed to make hard choices and change behavior. These components feed into applied management initiatives for targeted fisheries ecosystems.
Rhode Island-based CRC staff Donald Robadue, SFMP project manager; Cindy Moreau, CRC business manager; and Carol McCarthy, CRC communications specialist, traveled to Ghana to participate in the retreat. Partners embraced the spirit of collaboration solidified in the meetings and immediately got to work the next day in more informal, activity-focused meetings at SFMP's Accra office.