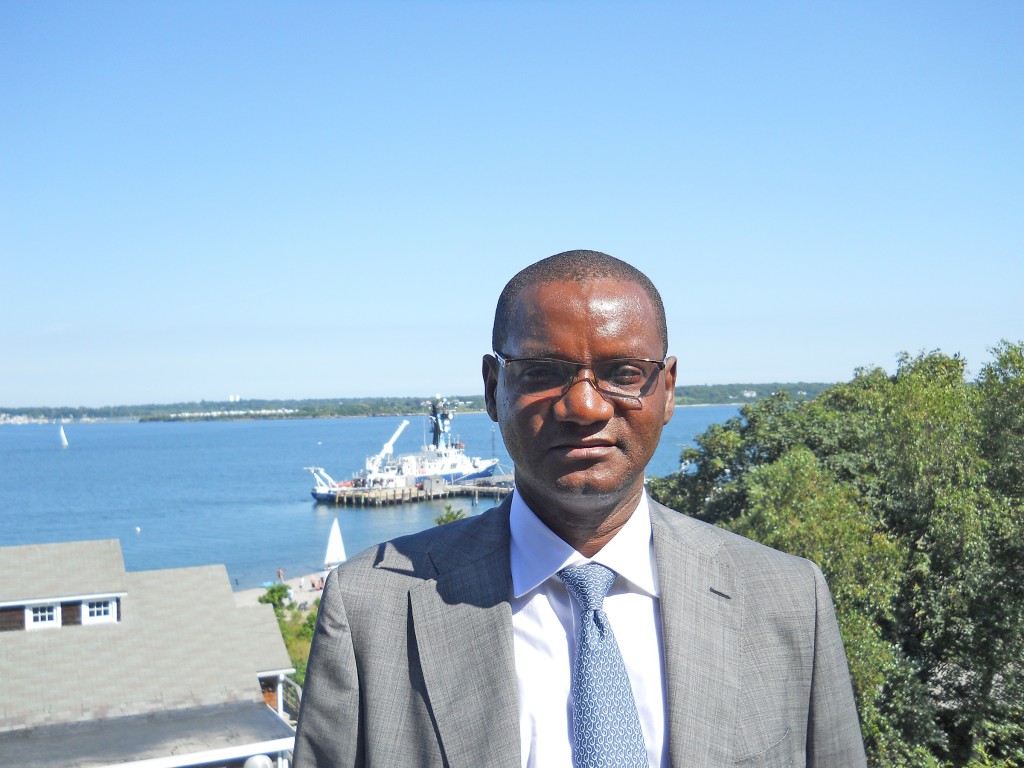 Abdourahmane (Abdou) Ba, Chief of Party in Accra, Ghana, for the West Africa ASSESS program (Analytical Support Services and Evaluations for Sustainable Systems in Agriculture, Environment, and Trade), met with colleagues at CRC and on main campus this week.
URI is leading the implementation of ASSESS, a five-year, $6.5 million program funded by the United States Agency for International Development. CRC and GSO are collaborating with the College of Environment and Life Sciences, the College of Business Administration and the International Engineering Program on ASSESS.
Abdou is an expert in monitoring and evaluation, statistical engineering and data analysis. He has worked with the United Nations Food and Agriculture Organization and the World Bank.