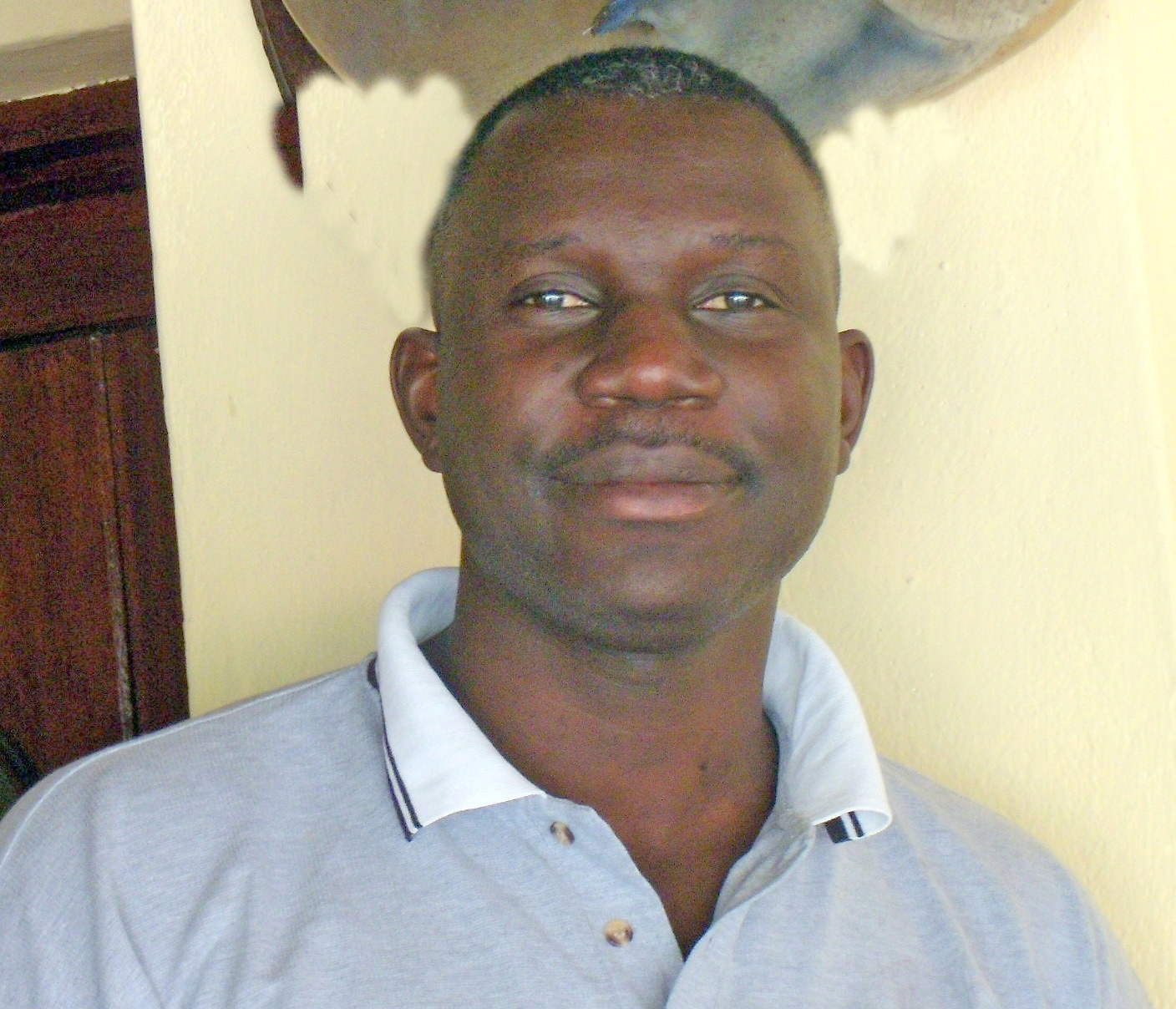 To some outsiders, the effort to protect ecosystems and wildlife might seem like a periphery concern for those in the less-developed world, but in Kenya it is central to the nation's survival.
Wildlife-oriented tourism is critical to the economic well-being of this East African nation of 44 million people. Tourism is the second-largest sector of the economy, accounting for 12 percent of Kenya's GDP, the largest in East and Central Africa.
That's one reason why it is important for Kenya to have experienced and competent conservation professionals leading the way. Arthur Tuda, with more than a decade of experience in marine conservation, is one of those professionals.
Tuda, a senior warden at Kenya Mombasa Marine National Park and Reserve and assistant director for the coastal conservation region, is in charge of five marine-protected areas (MPAs) and six terrestrial parks. He oversees a staff of more than 350 people.
That sort of responsibility is not given lightly. Tuda has earned it, proving his leadership abilities and job capabilities in part through certification as an MPA PRO (Marine Protected Area-Professionals). The certification comes from the Western Indian Ocean Certification of Marine Protected Area Professionals (WIO-COMPAS), a leadership and capacity development program that offers three levels of professional certification.
MPA PRO was developed in recent years by the Western Indian Ocean Marine Science Association (WIOMSA) and the Coastal Resources Center (CRC) at the University of Rhode Island. It is a component of the Sustainable Coastal Communities and Ecosystems (SUCCESS) program, funded by the United States Agency for International Development (USAID). The Swedish International Development Association (Sida) has also provided funding to WIO-COMPAS.
Tuda credits his MPA PRO experience with building his confidence and competency in his professional field. In 2008, then a site manager, he was the first Kenyan to achieve Level 2 Site Management Certification. "Getting certified was a rewarding experience," he said. "At the end of the assessment I felt humbled and ready to learn more about MPA management."
He remained an active leader with MPA PRO by becoming an assessor. He appraised the capacity of other East African professionals hoping to get certified at Levels 1 and 2. In 2012 he proved his commitment to the value of the program by attaining Level 3 Strategy, Policy and Planning Certification. In early 2013 he was promoted to the assistant directorship he now holds.
The most challenging aspect of MPA PRO certification Tuda cited was putting together a portfolio of his work and practically demonstrating his abilities and knowledge over a wide range of competences using real evidence and proof of work done. Such on-the-job proof of competences is a key component of MPA PRO capacity building. "The assessment allowed me to identify gaps in my competence and to help me know which areas to focus on in my capacity development," he said.
Tuda's hard work has been rewarded. "My organization has recognized my abilities and has given me a bigger role. I have risen through the ranks as an MPA manager and was made head of a beach management program in Mombasa Marine Park because of my competences in stakeholder engagement and understanding of MPA issues," he noted.
Today, as Tuda oversees more than 2,500 square kilometers of critical habitat, he uses what he has learned as an MPA PRO to take on the challenges of managing expansive conservation areas with limited resources and personnel. He said he constantly tries new ideas, improves strategies and works to keep his staff motivated. And he shares his MPA PRO-certified expertise every day by mentoring his staff, which he calls a favorite part of his work.
Equally important is the leadership role he has taken in WIO-COMPAS to promote the value of MPA PRO certification, said Glenn Ricci, a coastal manager with CRC who led the MPA-PRO initiative. "Tuda has become an advocate for the program in East Africa," Ricci said. "He works to raise the capacity of his own staff and to establish the certification program in marine conservation institutions in the region."
Tuda's advice to those coming up through the conservation ranks is to retain the right attitude and to be ready to continually learn and grow. A key part of that means getting certified as an MPA PRO, he said.