Sharing Experience, Knowledge Grows Oyster Harvests in West Africa
This May a study tour was conducted to enable oyster harvesters and farmers from Benin and The Gambia to ...
read more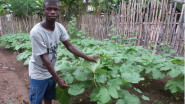 Micro-Loan System Opens Doors for Small Business
"We have a low standard of living here. We don't have access to financial support to improve our ...
read more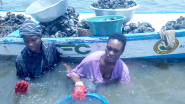 Ghana's Oysters Rebound During Closed Season
"The closed season was a great opportunity for us. When we reopened, I earned more per day." ...
read more
Top Ghanaian Officials and Fishing-Industry Leaders to Visit URI and Washington D.C.
Senior officials from Ghana's Ministry of Fisheries and Aquaculture Development (MoFAD) and ...
read more
CRC Welcomes International Students to URI and the Academic Year
Faculty and staff at the Coastal Resources Center (CRC) welcomed 13 international graduate students to ...
read more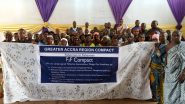 Fisherman-to-Fisherman Dialogue Promises Reliable Future
Ghana's fisheries sector is a major contributor to socioeconomic development and food security in the ...
read more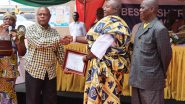 A Reward for Good Fisheries Practices
Michael Bumegbe, a fisherman from Keta District, Volta region is optimistic as he looks confidently into ...
read more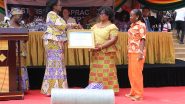 Savoring the benefits of Fisheries Business Development Services
"I wish I had participated in the post-harvest fisheries business development training program ...
read more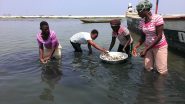 A boost for Oyster Fisheries Management in Ghana
Oyster harvesting in the Densu estuary is a traditional vocation passed from generation to generation in ...
read more
US EPA Administrator, Gina McCarthy Visits USAID/Ghana SFMP
… Lauds Project Efforts on Improved Fish Stoves Administrator Gina McCarthy of the US Environmental ...
read more