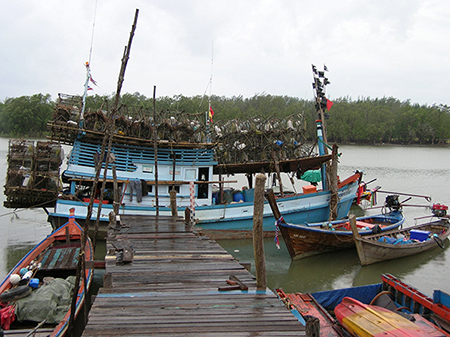 The world's oceans provide direct and indirect fisheries and aquaculture livelihoods for millions of people and provide an important source of food supply for billions more. However, these ecosystems are under growing threat from multiple stressors. These include overfishing, destructive fishing, population growth, pollution, climate change and habitat loss and destruction. Poor governance is behind many of these failures. If these problems are not addressed, the livelihoods of millions of people are at risk, and coastal communities in many of the world's poorest nations will become more vulnerable. Also at risk is an important supply of high-quality food protein for the world.
The world-renowned Rockefeller Foundation has approved the Oceans & Fisheries Initiative in Development to help address these global issues. The Development phase of the Initiative will review and test theories of change and identify strategies and approaches for market-based approaches to small-scale fisheries management. The end goal is to develop an execution strategy, which will be presented to the Rockefeller Foundation's Board towards the end of 2014.
As the Initiative's learning partner, CRC works to synthesize and draw out lessons from the work of other Initiative grantees and partners. One part of this work is to convene an Advisory Board of seven to nine experts that will provide input at critical inflection times of the Development Phase. Learn more.