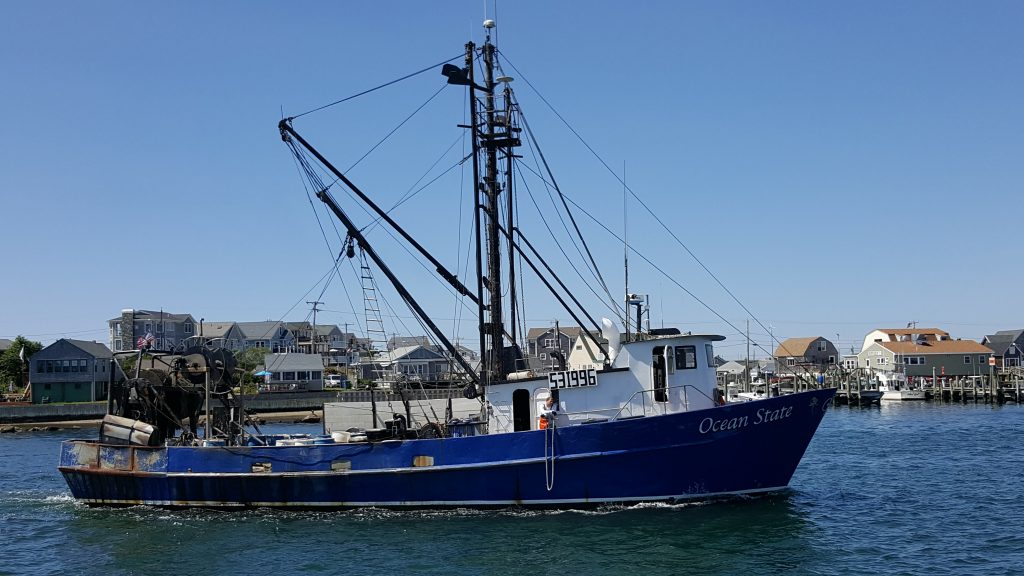 Building the Rhode Island Blue Economy
The Blue Economy is Rhode Island's Ocean Heritage: Native Americans and colonists depended on the sea for food, travel and trade. Later, Industrialization made factories and ports conduits for ocean commerce that today represents fisheries, marine trades, travel and tourism, shipping, defense, science and technology.
URI GSO and CRC Commitment to Blue Economy Collaboration: CRC is playing a leadership role in assisting the URI Graduate School of Oceanography (URI GSO) with a statewide initiative to enhance and promote Rhode Island's burgeoning Blue Economy. We leverage research, education, and public-private partnerships to foster the industry while celebrating its distinctive Rhode Island attributes.
Our Blue Economy Activities
We provide programs for government, industry, academia and citizens to engage with the ocean and coastal science and outreach expertise they need to contribute meaningfully to shaping the Blue Economy:
Activity 1: Blue Economy Community Dialogue: GSO funds enable CRC to document the Blue Economy in a compelling report, conduct "buzzworthy" networking events that engage audiences in Blue Economy topics and culminate in a community workshop, and showcase examples of Blue Economy industry around the state.
Activity 2: The Beach SAMP — Building a Resilient Blue Economy: Because business health depends on community safety, CRC plays a leadership role in ensuring coastal communities make use of the Rhode Island Shoreline Change Special Area Management Plan (Beach SAMP), the state's milestone guidance for adapting development to strong storms and sea level rise and strengthening its resilience to flooding and erosion.
Activity 3: The Narragansett Bay SAMP – Bringing Balance to Bay Resources: As Blue Economy business grows, its needs for space, both on the coast and in the water, will also increase. CRC is helping the state craft this SAMP, with science informed management policies, to engage Blue Economy stakeholders in a larger public discussion about ensuring Bay resources serve the needs of many, now and in the future.