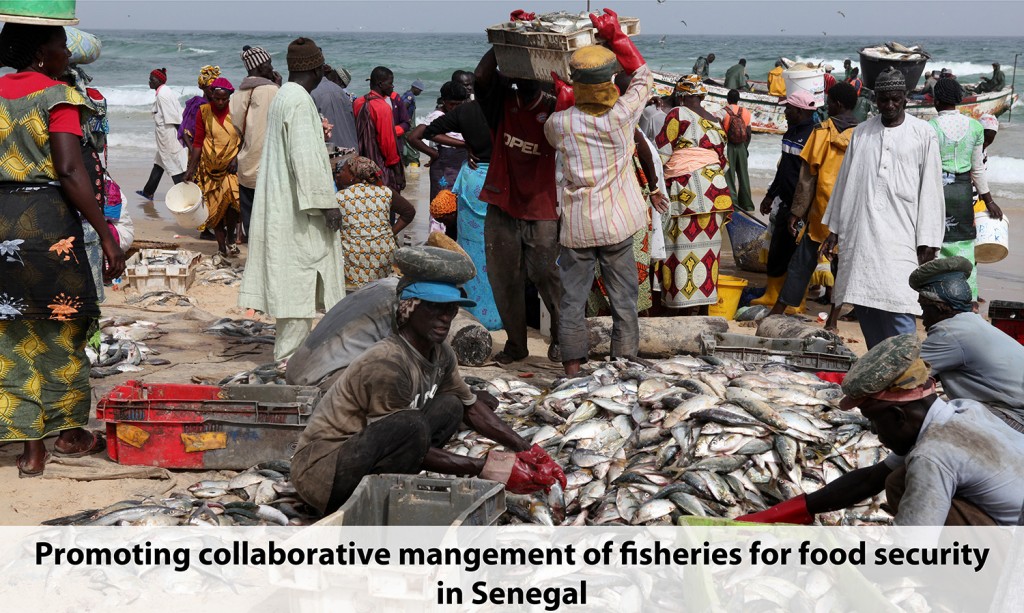 Two years of persistent, participatory work guided by the Coastal Resources Center (CRC) have culminated in a historic approval of fishery management plans in Senegal.
On September 30, the Minister of Fisheries and Maritime Economy signed and formally approved three sardinella collaborative Fishery Management Plans for the fishing zones of the Petite Cote, Grand Cote and Cap Vert. These three zones make up a majority of sardinella landings and represent key supporting management mechanisms to the national sardinella management plan.
The approval is a result of the two-year inclusive, participatory, and capacity building process for fisheries co-management guided by USAID/COMFISH initiative implemented by CRC, which is part of the University of Rhode Island's Graduate School of Oceanography.
Approval of the plans represents a unique achievement in one of the most important marine fisheries in Africa. Local fisheries governing bodies, known as Local Artisanal Fisheries Councils, have developed and will implement the management plans.These plans and the process for their development have the potential to be a game-changer in Senegal's fisheries sector and are concrete symbols of the trust and appreciation from partners and beneficiaries for the partnership effort.
Sardinella is a pelagic species of great importance to the Canary Current marine ecosystem. The species alone accounts for over 80 percent of fish landings by artisanal fishers in Senegal, and is one of the main sources of animal protein in Senegal – over 70 percent. The management plans are a boost to long-term food security in the country. They serve the goals of safeguarding livelihoods for communities working in all aspects of sardinella fisheries (including small-scale fish processing), and optimizing revenues produced by fisheries resources while helping keep fisheries stocks in good health.

USAID/COMFISH (United States Agency for International Development/Collaborative Management for a Sustainable Fisheries Future in Senegal) is working with local fisheries actors and relevant fisheries departments to promote the development of similar participatory plans for other sardinella fishing zones, and to develop collaborative management plans for the estuarine species locally called bonga (a shad species).
USAID/COMFISH is a five-year project funded by USAID to support the collaborative and sustainable management of fisheries in Senegal. CRC implements the project in partnership with national and local actors in Senegal.